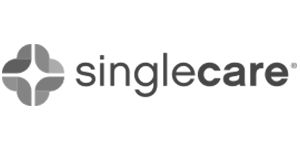 Growing Your Audience in a Consumer-Driven Market

Patients have more control over their healthcare than ever before. Greater access to information and treatment options empowers consumers to shop around for a better experience, leading more of them to begin their healthcare journey online—search inquiries for care providers increased by 9% over 2018 alone. Providers need a strong digital presence to stand out in the larger and more competitive marketplace.
We'll help you reach the right audiences on the right channels.
Leverage's Digital Analysis and Amplification process takes an in-depth look at your current marketing strategies and digital landscape to uncover new and more effective ways of growing your customer base. From there, we can:
Educate patients about treatments and services with SEO-optimized content

Identify your ideal audiences with careful ad targeting and data personalization

Drive foot traffic into facilities with location-based ad targeting
How to overcome a seasonal slump? Leverage answered this question and turned a traditionally slow time of year into a time for growth.
How to grow revenue? Leverage answered this question by adding an enormous amount of content and growing organic traffic by 3384%
How to secure funding to expand? Leverage furnished Remedy with a digital marketing plan that helped them secure $10MM in series A funding.
Marketing Services That Help You Grow
Rank highly in search results, grow organic traffic, gain attention from local patients, and streamline your website's conversion process.
Receive customized lead generation strategies, optimize your ad spending, and maintain high performance through continual testing.

Increase organic traffic and build brand awareness with content that engages and educates your target audiences.
Control the conversation about your business with professional, personable responses to consumers' online feedback.

Generate leads by amplifying your brand and original content across more channels.
Better serve patients with an intuitive, mobile-friendly website that facilitates conversions and acts as a launchpad for gaining new patients.
Leverage sets you up for success by conducting a full audit and analysis of your market and current digital tactics, discovering opportunities to pursue more actionable, effective strategies. We have a proven track record of helping both privately held and PE-funded healthcare organizations capture a larger market share and increase their revenue.
HOW DOES YOUR HEALTHCARE BUSINESS COMPARE?

See how well you stack up against the competition, what you should do to grow patient volume, and how to decrease your customer acquisition cost.
Sub-Segments Are Our Specialty
Hospitals, labs, med spas, and other locations that need help getting patients through the door.
Consumer control means more opportunities for administrators and discount prescription providers.
What can digital marketing do for me?
My healthcare practice needs to:
Get more referrals, schedule more consultations, and improve the overall health of more patients
Create an email system to follow up after appointments, reach out on birthdays and holidays, announce promotions, leave reminders for follow-up appointments, ask for a review or referral, etc.
Increase the efficiency, effectiveness, creativity, and breadth of our outreach to reach more potential patients
Work with a healthcare-focused marketing agency to design and implement strategies for reaching my marketing goals so I can focus on my business and my patients
Keep patients informed through ongoing proactive, thoughtful, targeted, and personalized communication and content outreach
Match the online experience to the experience we strive to offer at our practice - friendly, helpful, knowledgable, and empathetic
Improve patient trust and satisfaction, increase positive reviews, appropriately deal with negative content, and identify new areas for improvement as a poor reputation in my space can make or break my practice
Find creative ways to outshine and outclass the competition in the services we offer, the way we discuss and advertise them, and how we communicate with patients
Find an agency fluent in and that can help simplify the complexities of compliance, HIPAA, and FDA/FTC patient-centered content
Choose A Google Premier Partner
What it means to be an accredited digital marketing agency:
We're certified digital marketing specialists with up-to-date knowledge
We consistently manage a high ad spend
Our campaigns deliver solid overall ad revenue and growth
We have exclusive access to new product features and Google support technicians
We're part of the top 2% of Google Partner agencies
Learn more about what we can do to help your business thrive in an expanding, consumer-driven healthcare market. Call (512) 236-5002 or fill out our contact form to get in touch with our digital marketing experts.